LifeFlight's chopper fleet, which includes five AW139s, three Bell 412s, a BK117 and an AS350, performed 2,022 missions last financial year.
With a fleet of 10 rotary-wing aircraft operating from 8 bases across Queensland, LifeFlight's helicopter capabilities gives communities and commercial clients in regional and remote areas the assurance that rapid pre-hospital and inter-hospital transport and specialised medical care is available 24/7.
LifeFlight Rescue's four decades of flying more than 56,000 life-critical missions with a first-class safety record, form the bedrock of experience on which our organisation's current suite of aero-medical and related services are firmly based.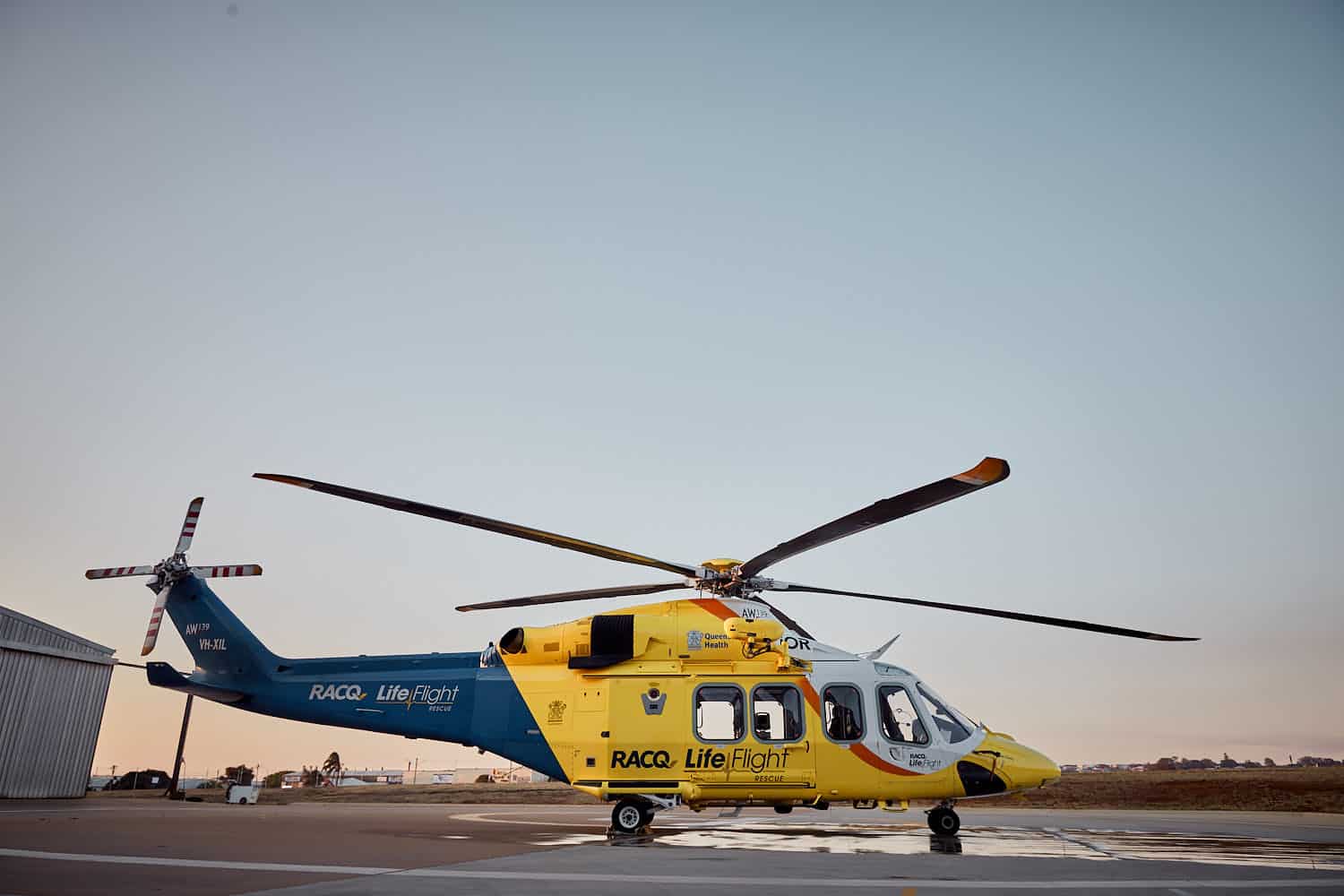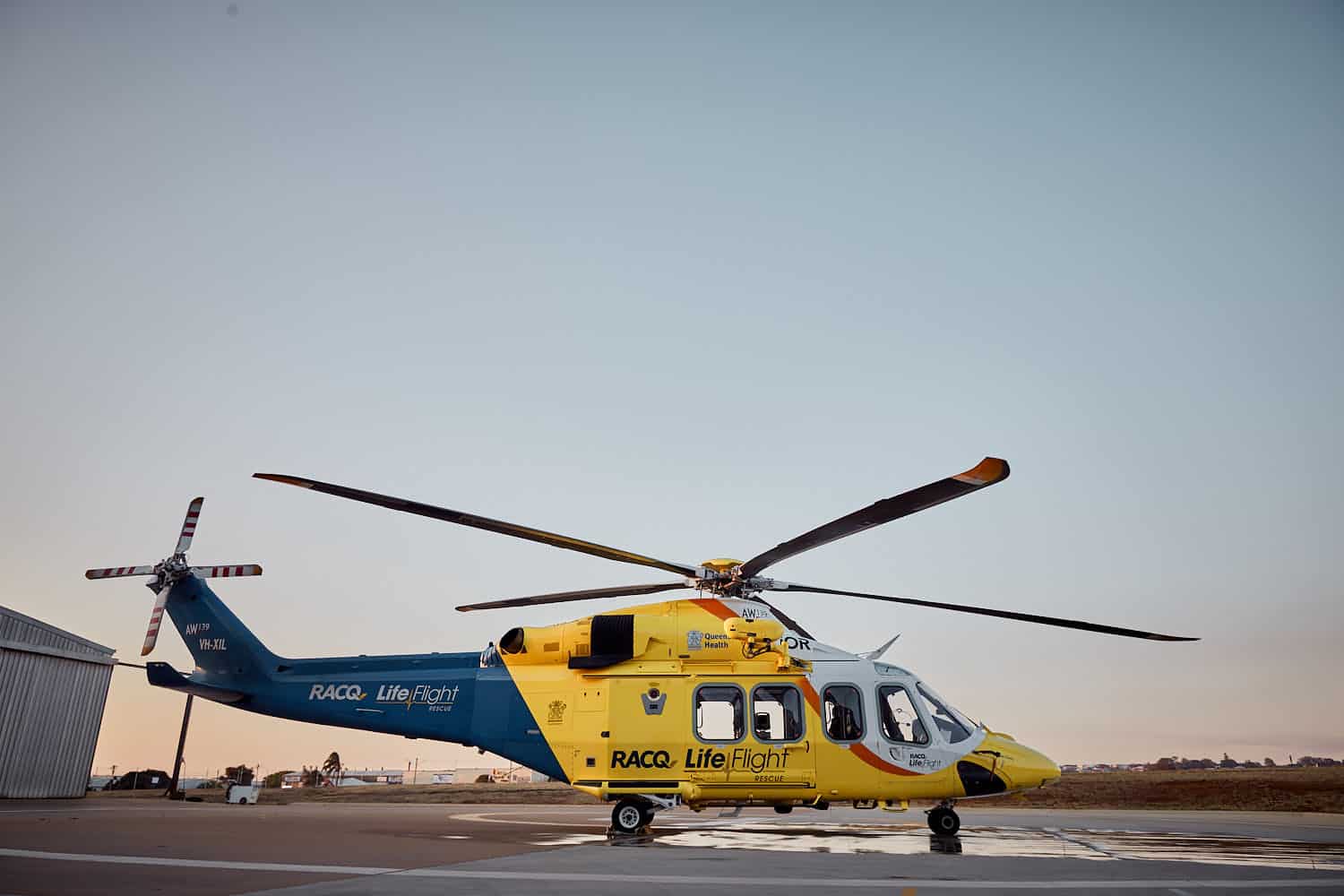 LifeFlight's AW139 fleet reaches major milestone
LifeFlight Australia has reached a major milestone, clocking up 10 thousand flying hours in its fleet of Leonardo AW139 helicopters.
The aeromedical service, which has a forty-year history of saving lives in Queensland, Australia, operates ten RACQ LifeFlight Rescue and LifeFlight Surat Gas Aeromedical Service (SGAS) helicopters – including five AW139s.
One month shy of the five year anniversary of its first AW139 taking off on its maiden mission for LifeFlight, the service officially ticked over ten thousand hours.
"Reaching ten thousand flying hours is a reflection of what can be achieved when you pair some of the world's best aircraft with highly skilled aviation specialists," said LifeFlight Chief Executive Officer Ashley van de Velde.
"The AW139 is a proven helicopter, operating in more than 80 countries; they have spent millions of hours in the air. They're versatile and suit the varying environments in which we work and the wide-ranging missions undertaken by our teams."
"This ten thousand hour milestone is a testament to our incredible team of LifeFlight engineers and crews along with all of our support staff who contribute to the success of our operations," said Mr van de Velde.
Pushing the AW139 to see what it is capable of, has given us the confidence going forward, that for any operator now, we've got the techniques and procedures in place to be able to realise the full benefit of an AW139.
Mick Richmond
Technical Director
StarFlight (a LifeFlight subsidary)
Subscribe for RACQ LifeFlight Rescue updates