Every day, RACQ LifeFlight Rescue crews treat seriously ill and critically injured patients, whilst providing rapid-response airlifts to hospitals around the state.
LifeFlight has made a difference to the lives of thousands of Queenslanders.
From the outback to the ocean, RACQ LifeFlight Rescue's aeromedical network provides a blanket of care for Queensland families.
Rural and remote communities, in particular, rely on the RACQ LifeFlight Rescue community helicopters and Air Ambulance jets to bring the hospital to them in their hour of need.
As a charity, LifeFlight relies on support from the Queensland community to help fund the RACQ LifeFlight Rescue community service.
With help from our dedicated supporters and generous corporate partners, we can continue to save Queensland lives.
About our naming rights sponsor: RACQ
About our naming rights sponsor: RACQ
LifeFlight has been proudly partnered with our naming rights sponsor, RACQ, since 1993. Our partnership with RACQ showcases our commitment to supporting the wellbeing of our Queensland community.
LifeFlight is a world leader in aeromedical care and Australia's most diversified service, operating both a fixed-wing and rotary-wing fleet.
LifeFlight's proven capability to recruit, train and deploy specialised medical personnel is integral to our success in providing our lifesaving aeromedical services at home and internationally.
Serious illness /
infections
Respiratory (not COVID-19)
Aeromedical care is a vital community service and delivering it is a high cost proposition.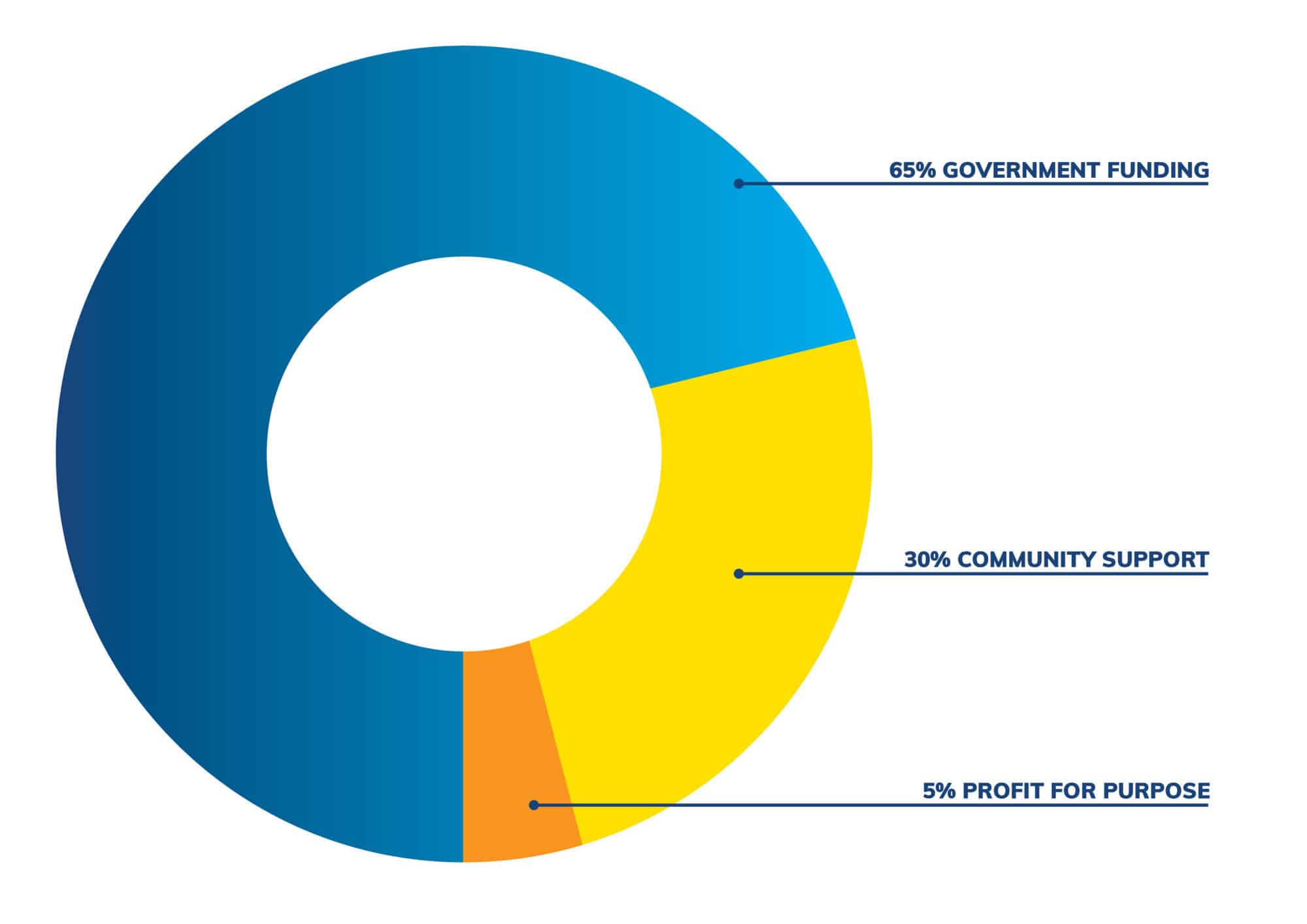 The combination of highly skilled professionals, together with cutting-edge helicopters fitted with advanced medical capabilities, means achieving sufficient funding to keep airborne is an ongoing challenge. Our funding model must be both reliable and diversified, to ensure we are sustainable and able to meet community needs.
A service agreement with the Queensland Government, community fundraising, and innovative profit-for-purpose social enterprises are cleverly combined to form a unique funding model with the sole purpose of keeping our community helicopters in the air.
At our heart, we are a charity dedicated to saving lives, but we think with the head of a business. We help ourselves through commercial endeavours where all profits are directed back into the RACQ LifeFlight Rescue helicopters.
We are proud of our Air Ambulance, Training Academy, LifeFlight Operation Coordination Centre and other profit-for-purpose initiatives which help us to keep aloft, both financially and in the skies over Queensland; working hard every minute of every day, to save lives.
Subscribe for LifeFlight news and updates